Posts for tag: tooth decay
By Bayview Family Dentistry
February 13, 2020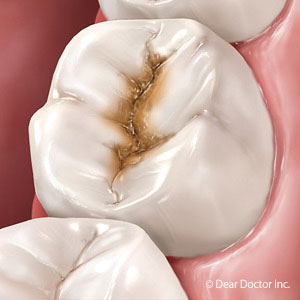 Tooth decay doesn't occur out of thin air, but is the end result of bacteria feeding on sugar, multiplying and producing acid. High acidity erodes tooth enamel and creates an environment for cavity development.
Modern dentistry can effectively treat cavities and often save the tooth from further damage. But you don't have to wait: You can reduce your chances of cavities by managing risk factors that contribute to decay.
Here are 4 top risk factors for tooth decay and what you can do about them.
Poor saliva flow. Saliva neutralizes acid and helps restore minerals to enamel after acid contact. But your enamel may not have full protection against acid if you have diminished saliva flow, often due to certain medications. You can help increase your saliva by consulting with your doctor about drug alternatives, drinking more water or using a saliva boosting product. Smoking can also inhibit saliva, so consider quitting if you smoke.
Eating habits. High sugar content in your diet can increase bacterial growth and acid production. Reducing your overall sugar consumption, therefore, can reduce your risk of decay. Continuous snacking can also increase your decay risk, preventing saliva from bringing your mouth back to its normal neutral pH. Instead, limit your snack periods to just a few times a day, or reserve all your eating for mealtimes.
Dental plaque. Daily eating creates a filmy buildup on the teeth called dental plaque. If not removed, plaque can then harden into a calcified form called calculus, an ideal haven for bacteria. You can help curtail this accumulation by thoroughly brushing and flossing daily, followed by dental cleanings at least every six months. These combined hygiene practices can drastically reduce your cavity risk.
Your genetics. Researchers have identified up to 50 specific genes that can influence the risk for cavities. As a result, individuals with similar dietary and hygiene practices can have vastly different experiences with tooth decay. Besides continuing good lifestyle habits, the best way to manage a genetic disposition for dental disease is not to neglect ongoing professional dental care.
If you would like more information on managing your tooth decay risk factors, please contact us or schedule an appointment for a consultation. You can also learn more about this topic by reading the Dear Doctor magazine article "What Everyone Should Know About Tooth Decay."
By Bayview Family Dentistry
August 07, 2019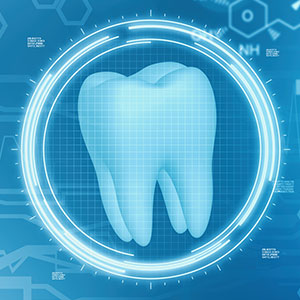 Although dental care has made incredible advances over the last century, the underlying approach to treating tooth decay has changed little. Today's dentists treat a decayed tooth in much the same way as their counterparts from the early 20th Century: remove all decayed structure, prepare the tooth and fill the cavity.
Dentists still use that approach not only because of its effectiveness, but also because no other alternative has emerged to match it. But that may change in the not-too-distant future according to recent research.
A research team at Kings College, London has found that a drug called Tideglusib, used for treating Alzheimer's disease, appears to also stimulate teeth to regrow some of its structure. The drug seemed to cause stem cells to produce dentin, one of the tooth's main structural layers.
During experimentation, the researchers drilled holes in mouse teeth. They then placed within the holes tiny sponges soaked with Tideglusib. They found that within a matter of weeks the holes had filled with dentin produced by the teeth themselves.
Dentin regeneration isn't a new phenomenon, but other occurrences of regrowth have only produced it in tiny amounts. The Kings College research, though, gives rise to the hope that stem cell stimulation could produce dentin on a much larger scale. If that proves out, our teeth may be able to create restorations by "filling themselves" that are much more durable and with possibly fewer complications.
As with any medical breakthrough, the practical application for this new discovery may be several years away. But because the medication responsible for dentin regeneration in these experiments with mouse teeth is already available and in use, the process toward an application with dental patients could be relatively short.
If so, a new biological approach to treating tooth decay may one day replace the time-tested filling method we currently use. One day, you won't need a filling from a dentist—your teeth may do it for you.
If you would like more information on treating tooth decay, please contact us or schedule an appointment for a consultation.
By Bayview Family Dentistry
February 16, 2017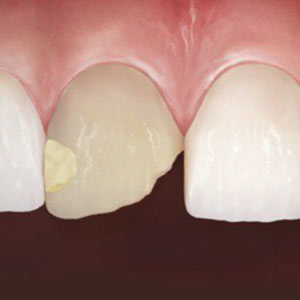 We've been treating one of your decay-prone teeth for some time with one filling after another. Each incident required a little more removal of decayed tooth material until now there isn't enough structure to support another filling.
We could remove the tooth and replace it with a bridge or a dental implant, both viable restoration options. But keeping the tooth if possible would be more beneficial in the long-run for your gums, bone and remaining teeth. If it still has a healthy and stable root, it's possible to permanently cover or "cap" the tooth with a life-like crown.
Crowns have been used for decades: the first were mainly composed of metal like gold or silver and later dental porcelain, a ceramic material that could be molded, shaped and oven-fired to resemble a real tooth. The earliest porcelains, though, were brittle, so a hybrid with a metal interior for strength and a fused exterior porcelain layer for appearance came into prominence.
Today, advances in materials have led to all-porcelain crowns strong enough to withstand biting forces. While the metal-porcelain hybrid still account for about 40% of crowns installed annually, the all-porcelain types are steadily growing in popularity.
Regardless of the type, though, the process for fitting any crown is relatively the same. The first step is to reshape the affected tooth so that the future crown will fit over it, followed by an impression mold of the tooth a dental technician will use to form a custom crown. Once the new crown has been prepared, we then permanently bond it to the tooth.
With a crown, you'll be able to enjoy normal function and have a tooth that looks as healthy and normal as its neighbors. Be aware, though, that your underlying tooth is still subject to decay — so diligent, daily hygiene and regular dental visits are a must. With proper care your newly crowned tooth can continue to serve you and your smile for many years to come.
If you would like more information on dental restoration options, please contact us or schedule an appointment for a consultation. You can also learn more about this topic by reading the Dear Doctor magazine article "Crowns & Bridgework."